1/3 cup sugar free (seedless) raspberry preservatives
1/2 fat free cup cream cheese
1/2 cups whipped cream lite
1/4 cup powdered sugar
1/2 Lemon; zest and juice
1 cup crushed graham cracker crumbs
3 raspberries
2 eight ounce jars or containers of choice
Whipped cream topping, optional
In a large bowl combine cream cheese, raspberry preservatives, and protein powder.
Add powdered icing sugar and mix until light and fluffy.
Mix cool whip into raspberry mixture until thoroughly mixed.
Add the lemon juice and lemon zest then mix.
Evenly spread graham cracker crumbs into two 8oz jars or containers of choice.
Spread 1/4 of the cheesecake mixture into each jar on top of graham cracker crumbs. Add another layer of graham cracker crumbs, then top with the remaining cheesecake mixture.
Optional: Garnish with whipped cream, raspberries, slice of lemon.
Cover and refrigerate 3 hours or overnight.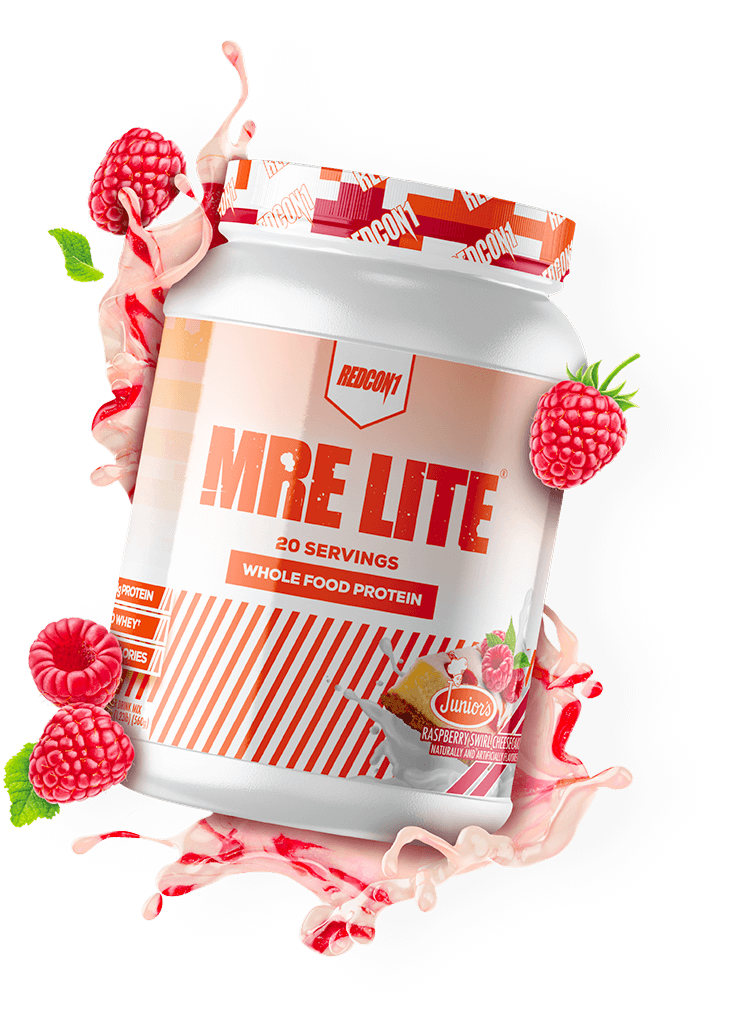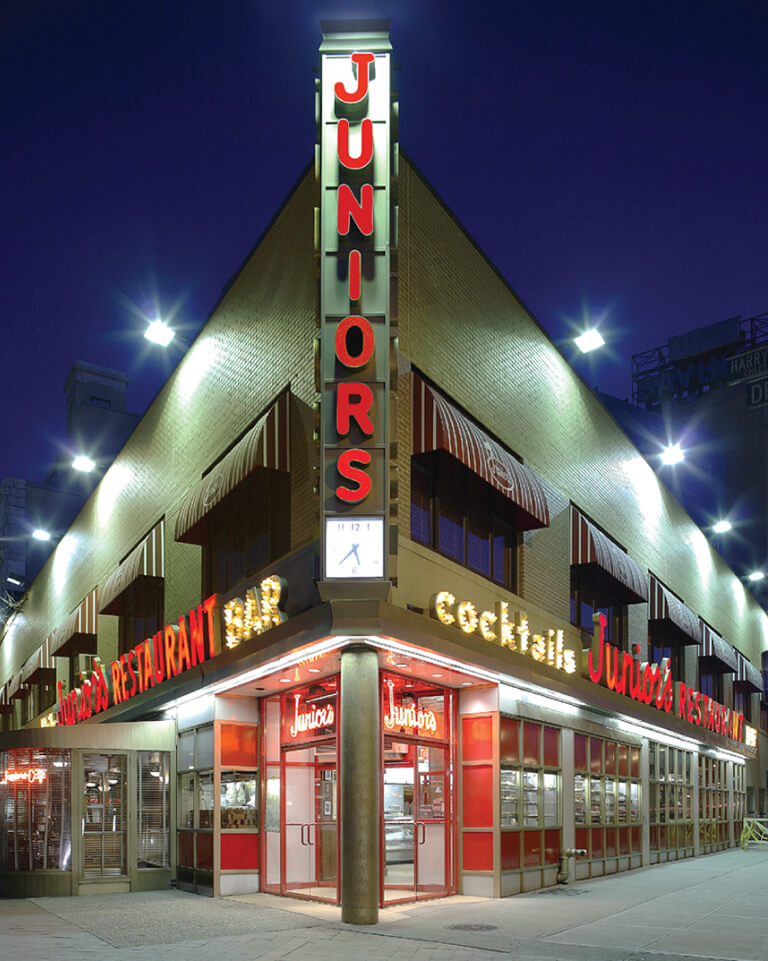 THE WORLD'S MOST FABULOUS CHEESECAKE IS NOW AVAILABLE AS FLAVORS IN REDCON1'S BEST-SELLING PROTEIN POWDER!
Using JUNIOR'S recipes as inspiration, we're launching a line of products featuring decadent cheesecake flavors that will satisfy dessert cravings starting with Raspberry Swirl Cheesecake
GO AHEAD, ORDER THE CHEESECAKE.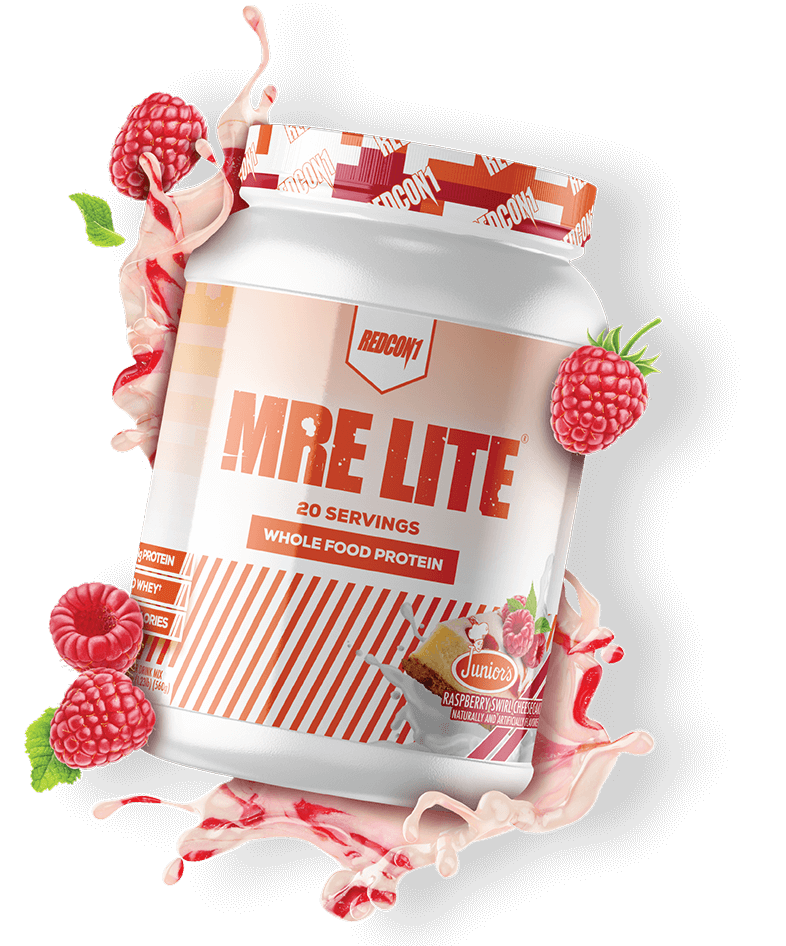 JUNIOR'S X REDCON1 PROTEIN?

AVAILABLE NATIONWIDE AT VITAMIN SHOPPE