1 cup almond butter
⅓ cup canned pumpkin
¼ teaspoon cinnamon
½ cup honey
2 Scoops REDCON1 x JUNIORS Pumpkin Cheesecake protein powder
1 ½ cups rolled oats
1 ½ teaspoons salt
1 ½ teaspoons pumpkin pie spice
½ cup mini chocolate chips
Add almond butter, pumpkin, cinnamon, honey, protein powder, rolled oats, salt, and pumpkin pie spice to a bowl and stir well to combine.
Stir in the mini chocolate chips
Roll the batter into balls and place on a baking sheet
Chill the pumpkin protein balls in the fridge until firm to the touch
1 cup almond butter
⅓ cup canned pumpkin
¼ teaspoon cinnamon
½ cup honey
2 Scoops REDCON1 x JUNIORS Pumpkin Cheesecake protein powder
1 ½ cups rolled oats
1 ½ teaspoons salt
1 ½ teaspoons pumpkin pie spice
½ cup mini chocolate chips
Add almond butter, pumpkin, cinnamon, honey, protein powder, rolled oats, salt, and pumpkin pie spice to a bowl and stir well to combine.
Stir in the mini chocolate chips
Roll the batter into balls and place on a baking sheet
Chill the pumpkin protein balls in the fridge until firm to the touch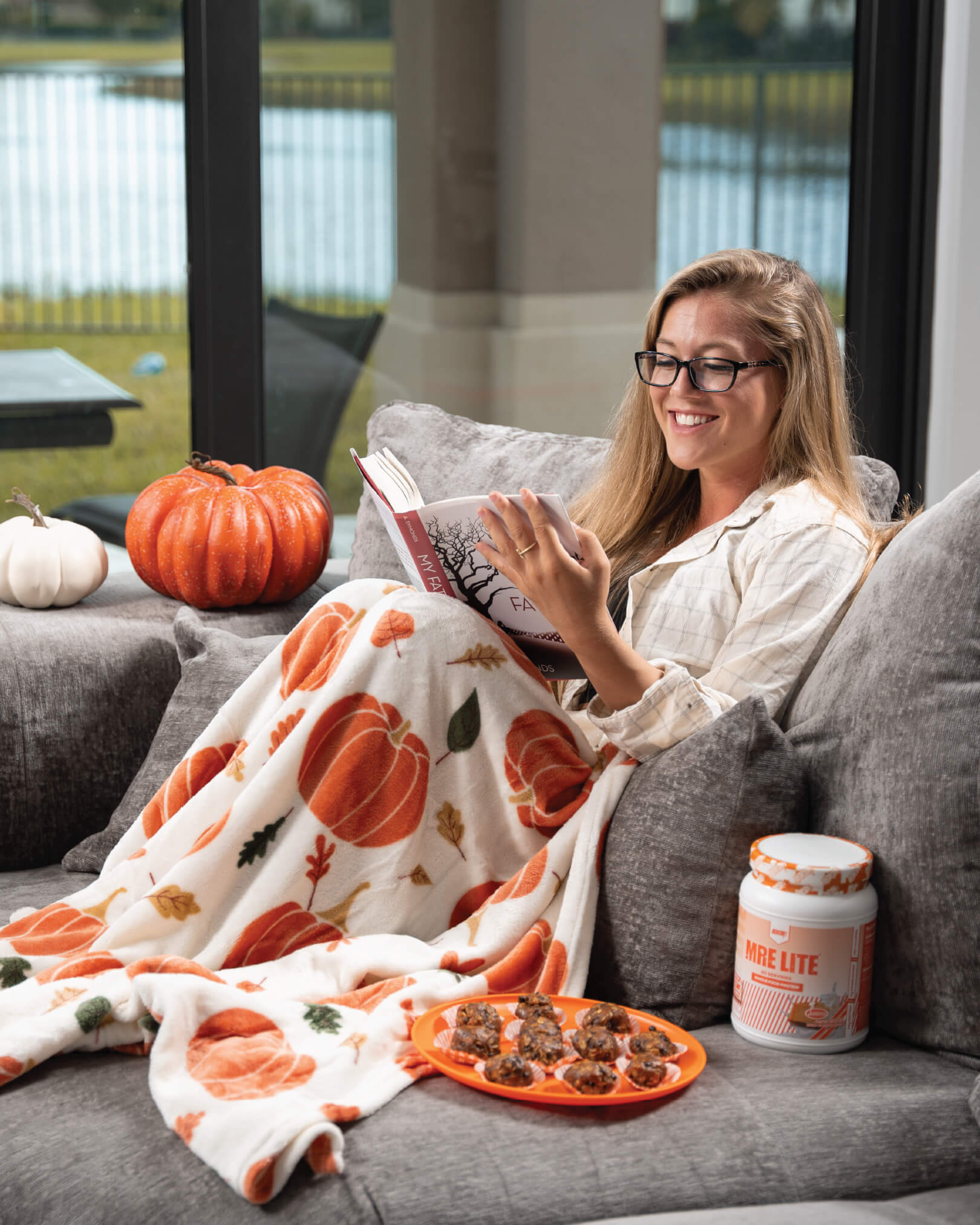 THE WORLD'S MOST FABULOUS CHEESECAKE IS NOW AVAILABLE AS FLAVORS IN REDCON1'S BEST-SELLING PROTEIN POWDER!
Inspired by the indulgent cheesecakes from JUNIOR'S and the irresistible taste of pumpkin that embodies the essence of fall, we introduce pumpkin cheesecake flavored MRE LITE protein powder. Skip the pumpkin spice latte and fuel your body with pumpkin protein gains.
GO AHEAD, ORDER THE CHEESECAKE.