THE PURPOSE OF PRE WORKOUT
Before we discuss the timing, it's essential to understand the primary objective of a pre workout supplement. These are specially formulated products that often contain a combination of ingredients, like caffeine, amino acids, vitamins, and other stimulants. They are designed to:
Boost Energy: With ingredients like caffeine, pre workouts can give you that much-needed spike in energy, ensuring you're ready to take on intense training sessions.
Enhance Focus: Some ingredients can aid in mental clarity, helping you stay focused throughout your workout.
Improve Endurance: Ingredients like beta-alanine can help delay the onset of muscle fatigue, allowing you to push harder for longer.
Promote Blood Flow: Components like L-arginine help promote nitric oxide production, which can helps in improving blood flow to the muscles.
UNDERSTANDING PRE WORKOUT ABSORPTION & PEAK EFFECTIVENESS
Now, if you're going to make the most of your pre workout, it's vital to time its consumption so that its ingredients peak in your system when you need them the most. The best pre workout TOTAL WAR is designed to peak within 30 minutes after ingestion. This means that, ideally, you'd start your workout routine when the effects are in full swing.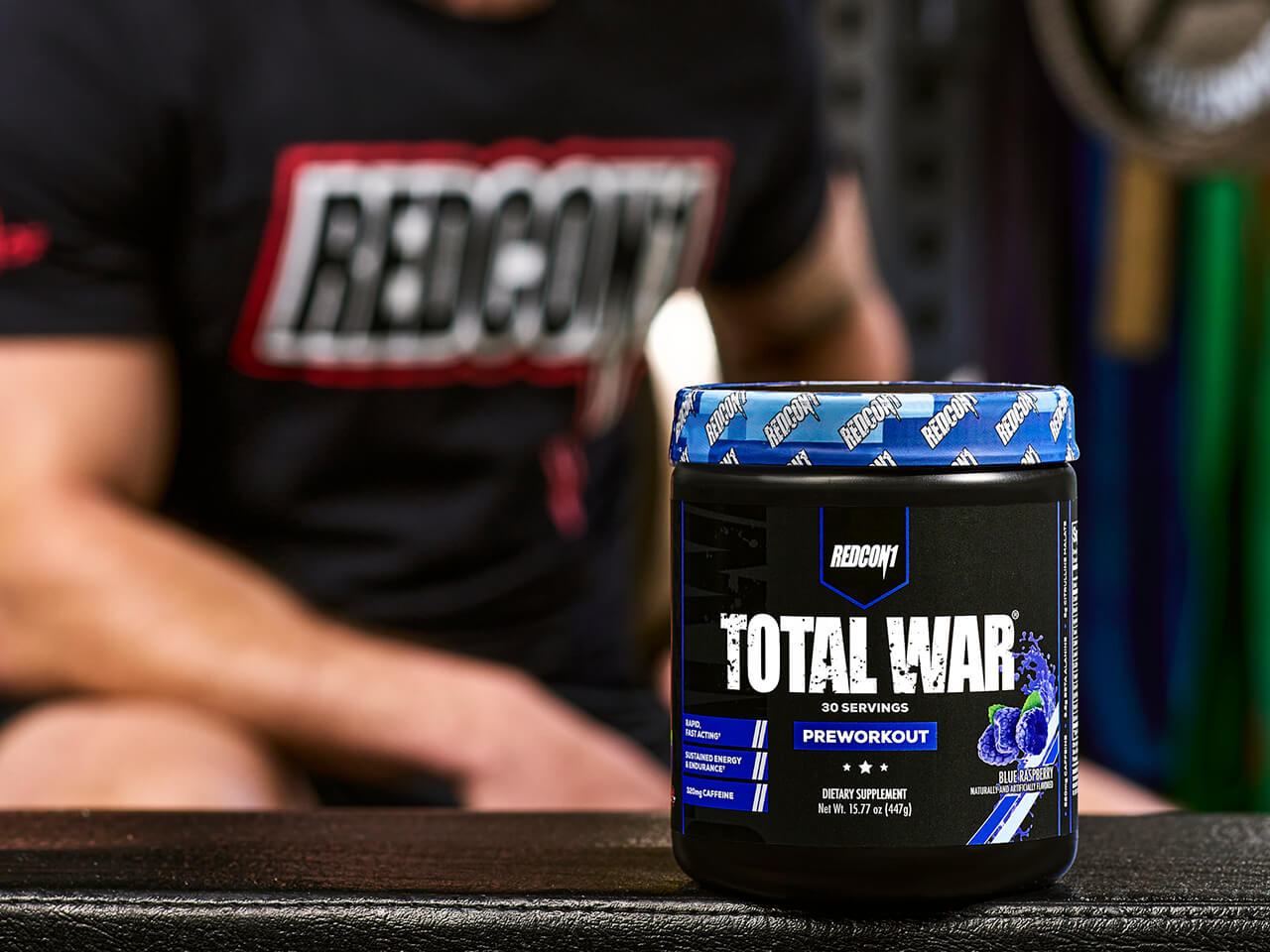 WHEN TO TAKE PRE WORKOUT
Given the above, the general recommendation is to take your pre workout supplement about 30-45 minutes before you begin exercising. This time frame allows the ingredients to be absorbed by your system and gives you the desired boost right when you hit the gym.
However, individual results can vary based on:
Metabolism: Some individuals might metabolize ingredients faster or slower than others.  Therefore, experimentation is crucial.  Start with the 30-minute mark and adjust as necessary.
Tolerance: If you're a regular caffeine consumer, for example, you might find that you need to take your supplement a bit earlier than someone who rarely has caffeine.
Type of Workout: If you're doing a short, high-intensity workout, you'll want the effects to kick in immediately. However, for prolonged training sessions, like marathons, you might consider splitting the dose or opting for a sustained-release formula.
PRE WORKOUT TIPS FROM THE PROS
Empty vs Full Stomach: Taking pre workout on an empty stomach can help speed up absorption, but for some, it may also cause stomach upset. If that's the case for you, try having a small snack about an hour before taking the supplement.
Late Day Workouts: If you work out in the evening, be mindful of the caffeine content in your pre workout, as it might interfere with your sleep. Opt for a non stimulant pre workout, like BIG NOISE,  or low-caffeine formula in this case.
Listen To Your Body: The most crucial advice is to be attentive to how your body responds. If you feel jittery, overly anxious, or experience any adverse effects, reconsider your dosage, the product itself, or the timing.