Vitamin Shoppe is more than a store, they are an experiential destination.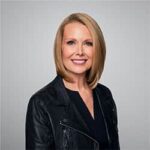 Under the executive direction of Sharon Leite, CEO of The Vitamin Shoppe, the company is hyper-focused on growth with a clear vision to continue as an industry authority, providing
best-in-class personalized health and wellness solutions based on each individual consumer's fitness goals from each of their modern experiential retail destinations.
REDCON1 is focused on retail partnerships.
REDCON1 is a mission-based company founded on a simple principle create the highest quality supplements for people that need to get the most out of their workout and workday.
We believe that working together to 'Think Bigger' is the key to leveraging the strengths of both REDCON1 (nimbleness) and The Vitamin Shoppe (strategic retail locations + trained Health Enthusiasts).
Regaining 'Brand Of The Year' is more than a competition – it's is one of our core company goals.
With the evolution of consumer buying behavior both during and post-COVID many companies focused on pivoting their efforts to Direct To Consumer sales.  REDCON1 has doubled down on retail partnerships while moving away from direct to consumer promotions.
"We were acutely aware that there would be very difficult months for the stores being closed but reaffirmed our commitment and goal to forge ahead and provide as much support to The Vitamin Shoppe as possible knowing that at some point this pandemic would pass," said Eric Hart, REDCON1 President.
Click To Bricks Marketing
Our goal is clear: Educate and delight consumers while driving them into Vitamin Shoppe stores.
"We completely re-designed our website with cutting edge technology to increase its functionality and speed. This was essential for us during this time to provide complete support to The Vitamin Shoppe's hyper strategic initiatives that require the use of custom solutions such as showcasing exclusive products in store, or getting directions straight away so you can one-click to find your nearest Vitamin Shoppe location without stress," Ryan Monahan, REDCON1 Chief Marketing Officer.
Collaboration of marketing initiatives deployed through multiple digital channels to drive consumers into local Vitamin Shoppe.
Rocket Bomb, a new custom and exclusive product line is now available at The Vitamin Shoppe.
Reimagining Consumers Shopping Through Innovation
REDCON1's RETAIL CONCIERGE is a four-part educational suite that empowers all consumers of any athletic skill level to instantly receive product information that both educates and delights right at the shelf.
The catalyst for this initiative was to adapt to the ever-changing needs in today's retail 2.0 post-pandemic shopping landscape.
Leveraging state-of-the-art experiential technology to create a world-class retail experience in collaboration with Vitamin Shoppe's in-store product expert Health Enthusiasts.
As the first in Sports Nutrition, our branded Augmented Reality content deployed right from the REDCON1 product labels are in full sync with Vitamin Shoppe's National and Regional promotional calendars.  We're proud to showcase this technology in our first Digital Innovation Presentation.
The Future of Product Packaging
To best serve The Vitamin Shoppe, we have masterfully redesigned our entire product packaging line to make shopping easier and faster for consumers.
Want a free REDCON1 shirt + supp?
VITAMIN SHOPPE, an industry authority for years, hosts the most prestigious consumer-voted awards program in the industry.  We are proud to announce that REDCON1 has advanced to the finals.
But … we need your help! If you have just 3 seconds to vote (click here) and it will help us win the title, Vitamin Shoppe Brand Of The Year — an award all contenders spend the year dreaming about.
New to REDCON1? Enter now for your FREE REDCON1 Shirt + Supp?
It's simple, vote below, take a screenshot, email it to ryan@redcon1.com to be instantly entered.  Winners will be emailed within 24 hours.
Pro Tip; you can vote from each of your devices, cell phone, tablet, computer, work computer, etc.