1 PROFESSIONAL GRADE,
AWARD-WINNING FORMULA
30 SERVINGS PER CONTAINER
YOU'RE IN GOOD COMPANY. OVER 1 MILLION ORDERS IN THE UNITED STATES.​
WE SOLVED THE #1 PREWORKOUT PROBLEM
You're suppose to get results -- not frustration. Other brands create multiple formulas of their same product. How are you suppose to know which is best to help you reach your individual goals?
IT'S SCIENCE AND WE MAKE IT SIMPLE
We only create 1 professional-grade preworkout formula with premium ingredients. If you're new to TOTAL WAR start with half a scoop to assess your tolerance.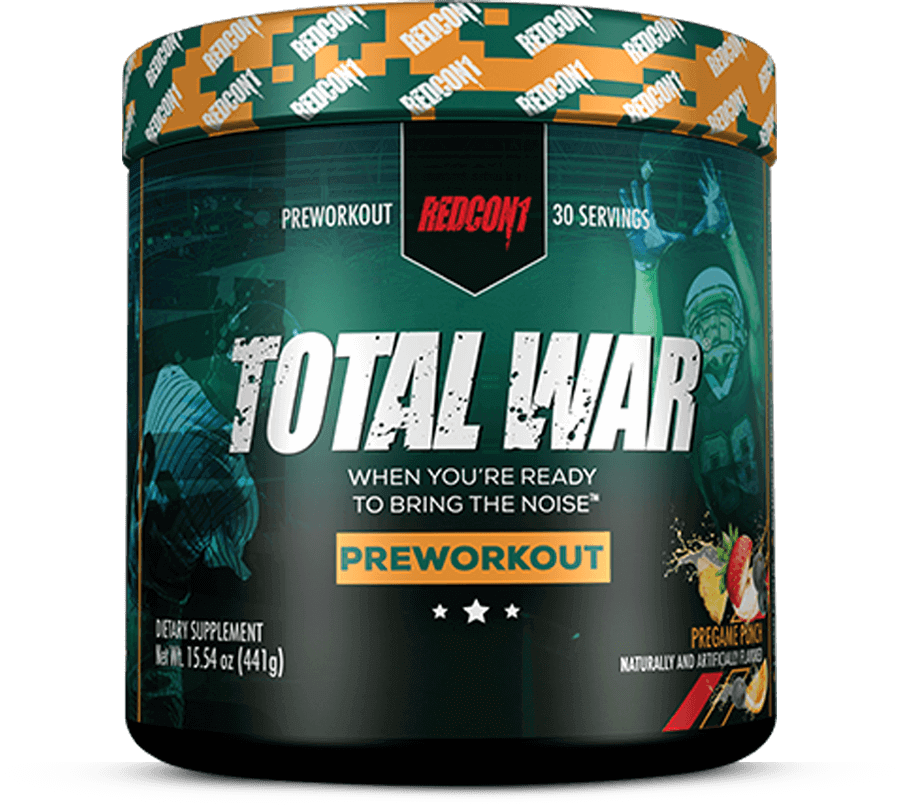 When DICK'S SPORTING GOODS challenged our team to create a one-of-a-kind best-in-class TOTAL WAR flavor. So we pushed the boundaries of flavor and are proud to announce PREGAME PUNCH. This delivers a tropical fruit punch flavor that hits hard from the very first scoop.

DICK'S SPORTING GOODS EXCLUSIVE
OFFICIAL COUNTDOWN TO THE NEXT RELEASE
COLLECTOR'S EDITION BUNDLES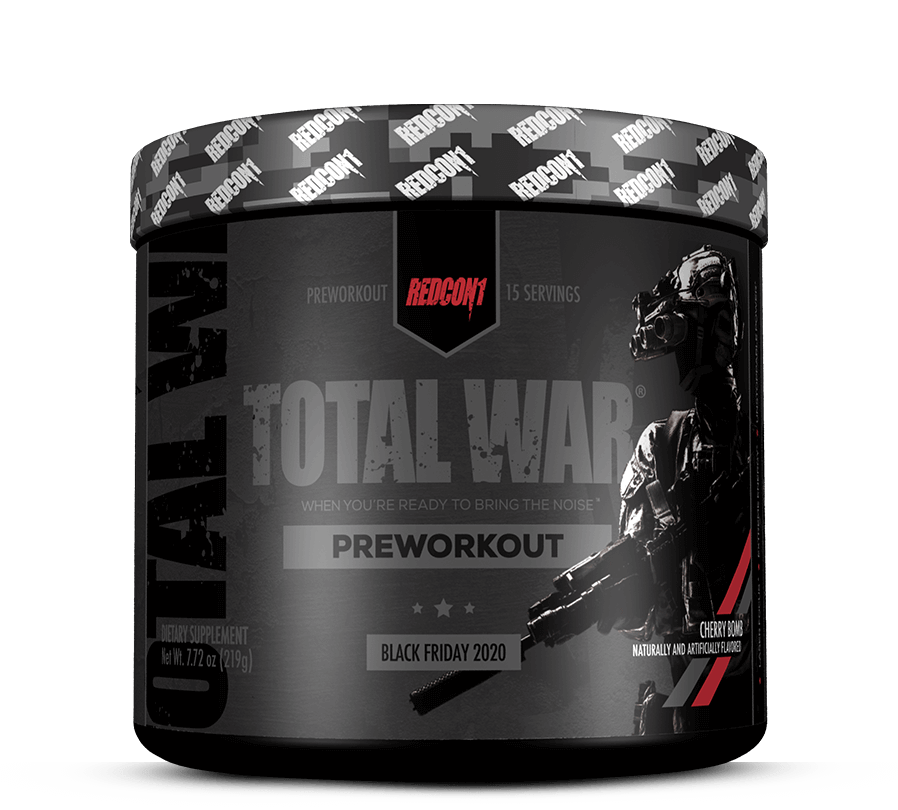 No one does Black Friday like REDCON1. In 2020 we created this Collector's Edition Stealth Special Ops CHERRY BOMB 15 Servings.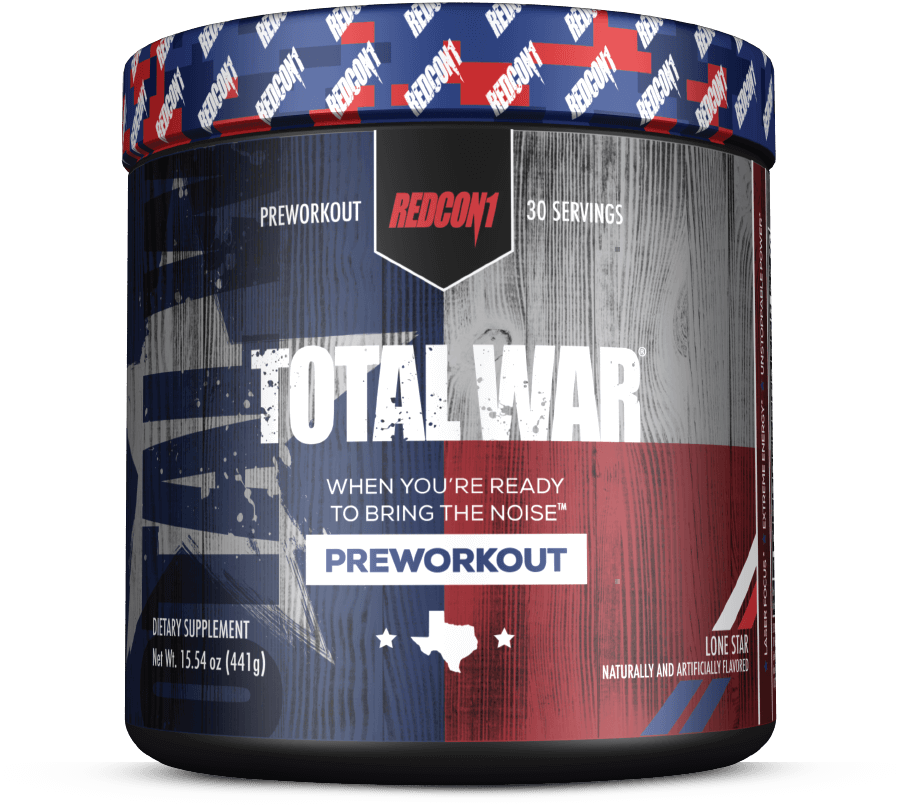 Texans know two things. Love of State and love of sweet tea. LONE STAR pays tribute to both of those with an authentic Texas State flag-inspired design and the smooth taste of ice-brewed sweet tea with a hint of fresh squeezed lemon.