REDCON1 welcomes Josh Bailey to the team!
Josh was born and raised in Richmond VA, after going to college in Pennsylvania and Delaware, he spent some time in New York, Dubai, Bahrain and Macedonia. He is now based out of Miami, FL.
He got into fitness when he was about 8 years old while attending karate classes where he was introduced to multiple fitness tests. From there he never stopped exercising even while he was getting into playing sports. Through out high school he was a 3 season athlete playing basketball, football, and baseball. In college he played football where he was a quarterback as well as an athlete.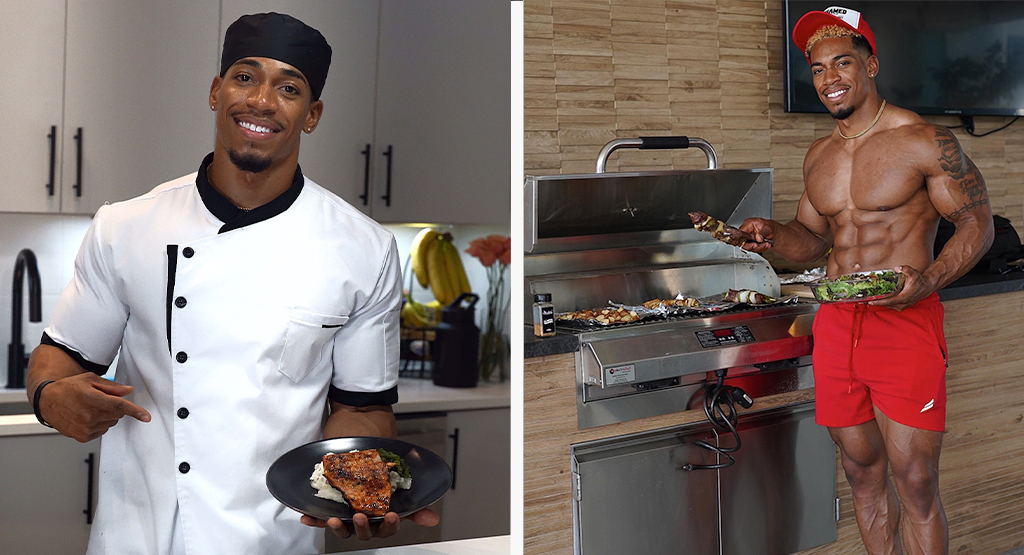 Josh is also widely known for cooking. He fell in love with the kitchen at an early age watching his mom. He started by remaking everything that my mom made then started to create his own! One of his first recipes was called JJ Buttermilk Waffles! He went on to attend culinary school as a trade once he got to high school and started spending more time in the kitchen perfecting his craft!
Josh has been training all of his life. Started lifting weights in middle school but he already had dumbbells at home that he was lifting. And through sports he has always trained! His main goal is to stay in shape 24/7/365 when it comes to actual physical shape. He also wants to help people with being mentally and spiritually in shape as well.